Know exactly what you are getting.
We offer a variety of products, food, and medications to keep your cat happy and healthy. Our in-house pet pharmacy is stocked with parasite preventatives and prescription medications used to treat injuries and illnesses of all kinds.
Our top priority is your pet's safety. At Weymouth Landing Cat Clinic & Hotel, the prescription medications we carry and sell are purchased directly from the manufacturers. You know exactly what you're getting and we are available to answer any questions.
---
Shop Select Products Online
For your convenience, we also offer an online store to shop select pet products that can be delivered right to your door.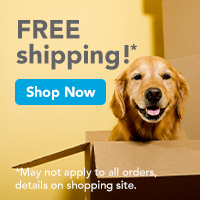 ---
Delivery: Prescriptions and food products delivered right to your door. Check sites for processing and delivery times.
Hills to Home: Shop online and save on your pet's prescription diet. Order now>
Purina Vet Direct: Shop online while supporting a local business in your community. Order now>